Studio with Balcony
Santorini Accommodation – Studio with Balcony
2 Persons
1 Double Bed
Sea View
30 sq. m.
Immerse yourself in the serene embrace of Nikos Villas, where the Studio with Balcony invites you to indulge in a magical Santorini experience. Perched on the sun-drenched cliffs of Oia, this 30-square-meter (30 m²) studio is a nice vacation retreat for couples seeking a great Grecian getaway.
As you step into your air-conditioned sanctuary, the gentle whisper of the Aegean Sea welcomes you. Unwind on the double bed, a beautiful nest designed to envelop you in a cocoon of comfort. The tasteful, minimalist décor reflects the island's charm, while the kitchenette offers the onvenience of preparing delicious snacks, tea, or coffee.
Step outside and let the patio be your stage as you revel in the beauty of your surroundings. Slip into the sparkling pool, just a stone's throw away, and let the water caress your skin while the gentle sea breeze kisses your cheeks. Savor the essence of Santorini as you bask in the sun's warm embrace.
The pièce de résistance of your Studio with Balcony is undoubtedly the enchanting view from the rear balcony. Behold the vast expanse of the Aegean Sea as it stretches out before you, and let your eyes wander to the distant island of Ios, shrouded in myth and mystery. This mesmerizing panorama will etch itself into your memory, a constant reminder of the sublime moments you shared in this Grecian paradise.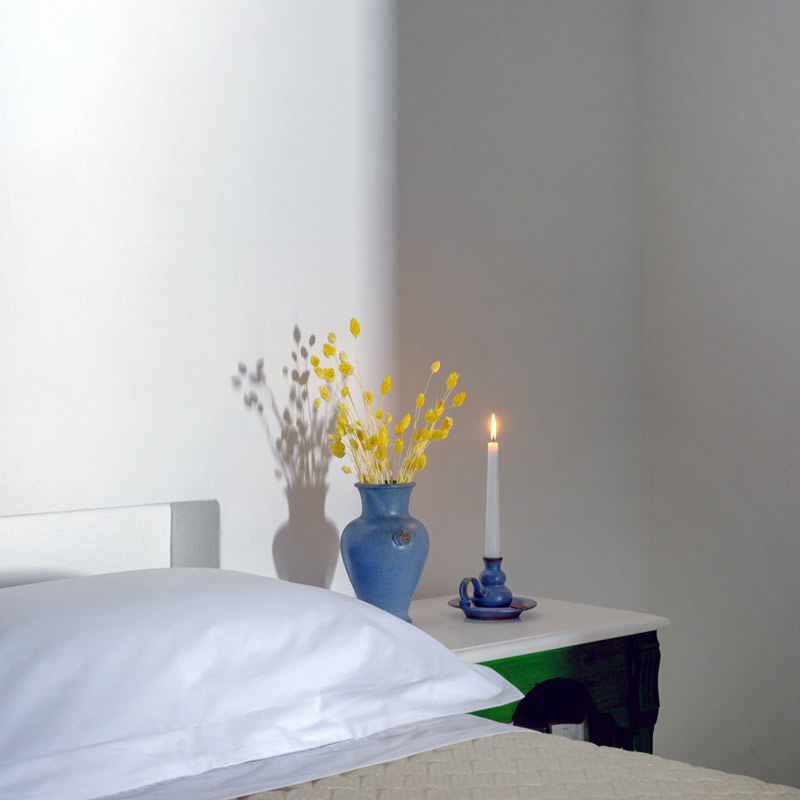 Facilities & Amenities
Individually controlled Air Condition
Private bath
Kitchen with a fridge
Satellite TV
Wi-Fi internet access
Phone
Hair dryer
Heating
Safe Deposit Box
Bathrobes & slippers\
Bathroom amenities
Daily maid service