Oia Santorini
Experience Oia Santorini Greece
Nikos Villas Hotel is situated in Oia, one of the most charming settlements in the Cyclades cluster, due to its breathtaking view of the Aegean Sea and the Santorini volcano.
The village is celebrated for its sunset view, which is the main sightseeing attraction of the area. Oia is located on the northern tip of Santorini, approximately 350 meters above the sea.
The whitewashed houses that are carved into the reddish cliffside are very characteristic of Oia, creating a unique island-style atmosphere. In the Caldera area, opposite Oia Santorini are the 3 islets of Thirassia, Palea Kammeni and Nea Kammeni, which were created by the eruptions of the Santorini volcano.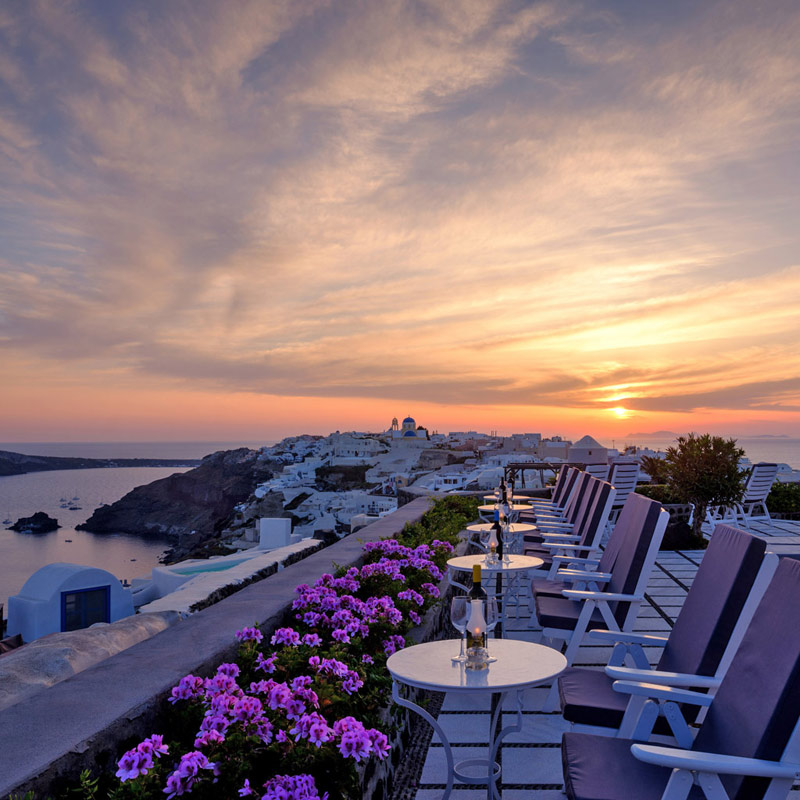 ---
Distances
From the Nikos Villas Hotel in Oia Santorini, visitors can easily reach the following destinations:
Santorini Airport (Monolithos): 20 km (taxi fare: € 25, bus fare: € 5)
Santorini Port (Athinios): 25 km (taxi fare: € 30, bus fare: € 7)
Imerovigli Town: 7 km (taxi fare: € 12, bus fare: € 1.40)
Fira Town: 10 km (taxi fare: € 15, bus fare: € 2)
Baxedes Beach: 4 km (taxi fare: € 10, bus fare: € 2)
Kamari Beach: 15 km (taxi fare: € 20, bus fare: € 2.80)
Supermarket: 100 meters
Bus Stop: 50 meters
Municipal parking lot: 1 minute on foot
ACCESS INFO